The Guitar Legend Steve Vai performs with symphony orchestra Tampere Filharmonia on Sept 15, 2023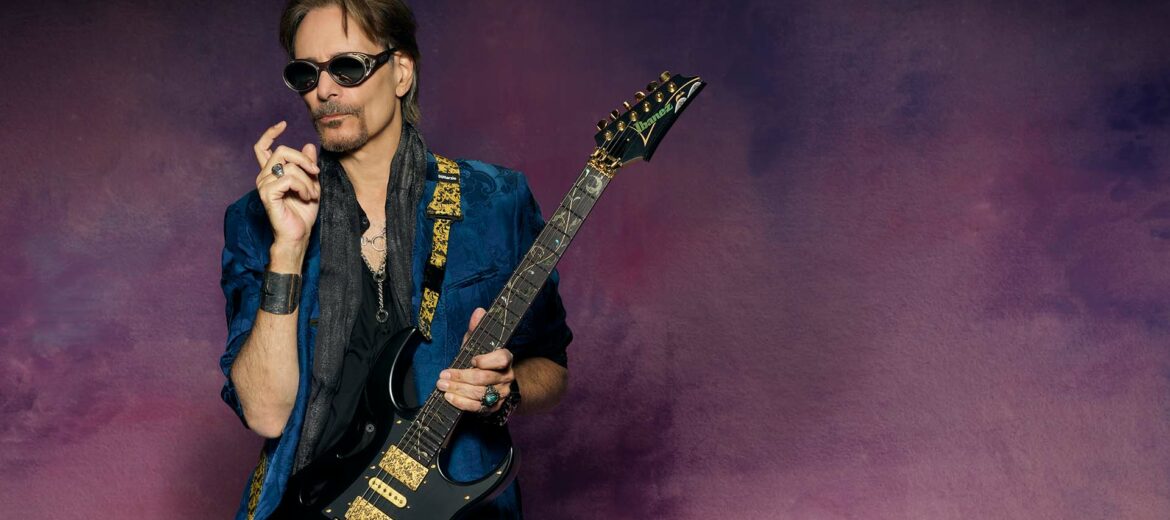 The American rock guitarist and composer Steve Vai will give a concert with Tampere Filharmonia in the Tampere Hall in September. Ticket sales opens on Tuesday, May 30, 2023.
Steve Vai belongs among the world's foremost guitarists. He began his career in Frank Zappa's band, and later he has recorded with many other rock names like Whitesnake, David Lee Roth and Ozzy Osbourne.
Vai's recent visit to Tampere took place in August 2022, as he recorded a comprehensive catalogue of is composing works for orchestra with Tampere Filharmonia. Now he makes a return to the city with a concert, which will be a unique mix of his legendary hits, and his orchestra compositions recorded in Tampere last year. Vai says:
– With the recording sessions of August 2022 in mind, I can't really describe how thrilled I am to share this beautiful stage with the Tampere Filharmonia and Jukka Iisakkila. Both as a performer as well as a composer, this is like heaven in a cup!

A guitarist himself, conductor Jukka Iisakkila's broad repertoire have taken him from symphony orchestras to rock arenas and innovative music clubs. He enjoys the fruitful and successful collaboration with Steve Vai and is thrilled about the upcoming Tampere concert. Iisakkila says:
– It is always an absolute thrill to work with Steve and to be in his wonderful, beautiful, exciting, rich, and colorful music full of passion and wonders of the universe. Steve truly is a unique artist, innovative and a great composer, virtuosic guitarist. With the fantastic Tampere Filharmonia orchestra this concert is a world in itself, which you just have to experience.
Tampere Filharmonia ie. the Tampere Philharmonic Orchestra comprises of 97 musicians and is one of Scandinavia's foremost symphony orchestras. It is known as a versatile and dynamic orchestra the local audience loves. Eija Oravuo, the General Manager of Tampere Filharmonia is happy that co-operation with Mr. Vai continues. Oravuo says:
– The recording session with Steve Vai last August was a unique adventure for our orchestra. We are excited to invite our audiences to share this phenomenal concert experience with electrifying Steve Vai and our musicians.
Steve Vai & Tampere Filharmonia
Concert in the Tampere Hall, Main Auditorium on Friday, Sept 15th, 2023 at 7 pm.

Ticket sale opens on Tuesday, 30th, 2023 at 9 am Finnish time (EEST, UTC+3).
Prices: 69 € adults / 69 € pensioners / 50 € students, unemployed, conscripts and children (under 17 years). The event has no age limit.
Tickets are available at Lippu.fi ticket offices and webshop, Tampere Hall ticket office and Culture Shop Aplodi.
Concert page at the Tampere Filharmonia website.
Q&A session with Steve Vai at G Livelab Tampere
On concert week Wednesday, Sept 13th, at 6 pm, Steve Vai will appear in a special session at G Livelab Tampere music club hosted by his longtime friend and associate Co de Kloet. The session will consist of an in-depth conversation and Q&A with audience participation. Also, throughout the conversation Co will conduct a good old Blindfold Session with the maestro.
The event is free of charge and has no age limit. More information at G Livelab Tampere website.