Johannes Põlda starts as the new Concertmaster at the Tampere Philharmonic Orchestra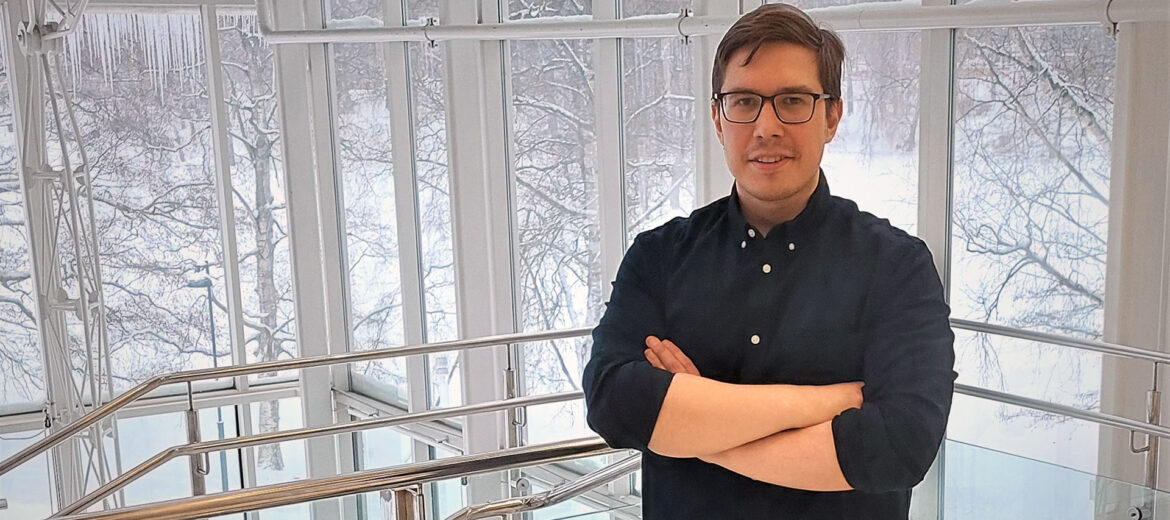 Tampere Philharmonic Orchestra announces the appointment of an Estonian violinist Johannes Põlda as its Concertmaster. Põlda will make the first appearance in his new role in the upcoming spring opening concert on January 13th, 2023.
– I am very happy and honored to start at the Tampere Philharmonic Orchestra. I had the pleasure to work here for a couple of weeks last autumn, and now it feels great to be back, says Johannes Põlda.
– During my temp assignment in Tampere, I was mesmerzsed by the amazing sound, energy and flexibility of this orchestra. I am looking forward to exploring these qualities even more in the upcoming season, with the incredible and diverse programs we are going to perform, he continues.
– We warmly welcome Johannes to our orchestra and to Tampere. We are delighted to have him as our Concertmaster, for our audiences to enjoy his fine artistic skills and inspiring way to lead," says Eija Oravuo, the General Manager of the Tampere Philharmonic Orchestra
Previously he has worked as the Second Concertmaster in the Lapland Chamber Orchestra, and as the First Concertmaster with the Estonian Sinfonietta. To Tampere, Põlda comes from the position of the Principal First Violin of the Kuopio Symphony Orchestra, where he also played a solo concert last autumn.
Also, Johannes Põlda has performed as a soloist with orchestras, such as the Tallinn Chamber Orchestra, Estonian National Symphony Orchestra, Estonian Sinfonietta, and Haapsalu City Orchestra. In 2018, he got third place in the Estonian music competition "Classical Stars" on the national TV.

Johannes Põlda started violin lessons in Estonia at the age of three. In 2012, he continued studies in Finland at the Sibelius Academy under the guidance Prof. Mari Tampere-Bezrodny. He has also studied a year in the US at the Eastman School of Music under the guidance of Prof. Oleh Krysa.

New musicians and new administrative personnel

In season 2022/23, Tampere Philharmonic Orchestra is delighted to welcome new permanent musicians to the family; Xiang Guo joined the orchestra as the Principal Trumpet in the beginning of this season. Violinists Linda Halme and Anni Ylikallio will join orchestra's violin section in January 2023.

Further, Tampere Philharmonic Orchestra welcomes M.M. and M.Ed. Anu Piispanen, who will join the orchestra's administration team on February 1st, 2023, as the new Deputy General Manager. Prior to joining Tampere Philharmonic Orchestra, she worked as a Communicator / Producer in the Kuopio Conservatory. MSocSc. Leena Mäki-Suominen joined the orchestra as the Communications Specialist in August 2022. Formerly she worked at the Tampere region economic development agency Business Tampere and the Tourism development agency Visit Tampere.

The orchestra starts its 2022/23 spring season with music from Janáček, Szymanowski and Prokofjev, under the baton of the guest conductor Dima Slobodeniouk. The violinist Bomsori Kim will perfom as the soloist in the concert on Jan 13th, named as Towards tomorrow.

More information:

Eija Oravuo
General Manager, Tampere Philharmonic Orchestra
Tel. +358 50 388 7133
eija.oravuo@tampere.fi
Leena Mäki-Suominen
Communications, Tampere Philharmonic Orchestra
Tel. +358 50 388 7168
leena.maki-suominen@tampere.fi